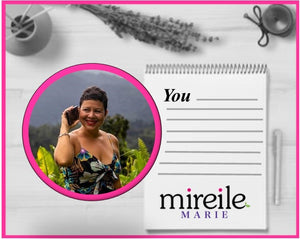 ¡TE FELICITO!
¡HAZ DADO EL PRIMER PASO PARA COMENZAR TU TRANSFORMACIÓN HOLÍSTICA!
Esta consulta inicial de hora y media de duración, está diseñada para conocernos y explorar tus necesidades actuales.  Utilizo mis habilidades intuitivas y diferentes herramientas, para explorar junto a ti, áreas de tu vida que están listas para transformase, evolucionar y/o sanar.
Encontramos tus desafíos actuales y buscamos soluciones alineadas con lo que más valoras.
Como sabes, mi perspectiva es holística, por lo que cubrimos cuerpo, mente, alma, espiritualidad, emociones, relación, ambiente, trabajo y cualquier otra cosa que surja en la consulta.
Creamos un plan para que puedas lograr la transformación que estás buscando. Este plan es individualizado y específico para la situación que surge como prioridad. Como dicen ... "Roma no se hizo en un día", pero hay que empezar por algún lado.
Si descubres que hay muchas áreas que deseas trabajar, te recomiendo mi Programa de Coaching en Transformación Holística.
ESTOY AQUÍ PARA ASISTIRTE

Envíame un email en este website o escríbeme por Whatsapp 787-642-3309 para aclarar cualquier pregunta o agendar tu Consulta en Transformación Holística
CONGRATULATIONS!
YOU HAVE TAKEN THE FIRST STEP TOWARDS YOUR HOLISTIC TRANSFORMATION!
This initial (90 min) consultation is designed to get to know each other and explore your current needs. In this ZOOM meeting, I use my intuitive ability and different tools, to explore with you, areas of your life that are ready to be transformed, evolve and heal.
We find your current challenges and look for solutions aligned with what you value most.
As you know, my perspective is holistic, so we cover body, mind, soul, spirituality, emotions, relationship, environment, career and anything else that emerges in the consultation.
We create a plan so you can achieve the transformation you're looking for. This plan is individualized and specific to the issue that emerge as a priority. As they say… "Rome was not done in a day" but, you start here.
If you discover, there are many issues you want to address,  I suggest you consider my Coaching Program in Holistic Transformation.
I AM HERE TO ASSIST YOU
Write me an email or write me to Whatsapp 787-642-3309,  if you need more information or to schedule your Holistic Transformation Consultation.